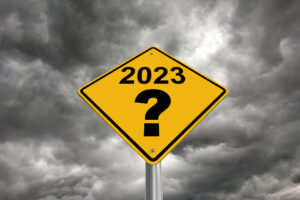 This year may bring the most predicted recession in memory.  The Wall Street Journal reported last week that economists place the probability of a recession this year at 61%.  "On average, they expect gross domestic product to expand at a 0.1% annual rate in the first quarter of 2023 and contract 0.4% in the second. They see no growth for the third quarter and a 0.6% growth rate for the fourth."
Shortly after COVID-19 abruptly shut down the nation's hospitality industry (among others) in 2020, I wrote a pair of articles on restructuring a financially distressed hospitality business, with a focus on cashflow.  The first article addressed replacing cash inflow and the second minimizing its outflow.  Countless hospitality businesses did restructure in 2020, with much of the replacement cashflow coming from the federal programs like the Paycheck Protection Program (PPP) and Economic Injury Disaster Loans (EIDL).
If and when this year's recession finally arrives, it will be different.  Economists appear to believe that this recession will have been caused by increases in interest rates necessary to respond to 40-year-high inflation.  A significant source of that inflation has been the massive influx of cash from the very government programs (including PPP and EIDL) that dampened COVID's financial impact little over a year ago.  That fact, and a national debt approaching $32 trillion, will make it impossible for the government to bail us out this time.
Fortunately, the same economists predict that this year's recession will be short.  However, even if we are not in a recession yet, gross domestic product is not growing robustly, and a slow pace of growth may follow long after a recession technically ends.  Moreover, this time there won't be any rescue cash from the government.  For these reasons, some are predicting more bankruptcies this year, including in the hotel industry.  For many small businesses, the still-new Subchapter V of Chapter 11 of the Bankruptcy Code will make this a more tolerable option, as I addressed in this article published just over a year ago.
If your business is in financial distress and you need advice on your legal options, please do not hesitate to contact me.
Bob Lannan