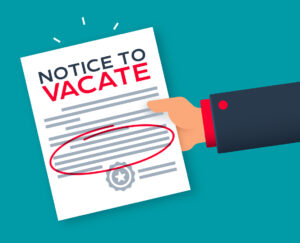 It is a little mentioned fact in the hotel and lodging industry that hotels are permanent residences of some number of guests.  This has long been true across market segments.  New York's iconic Waldorf Astoria Hotel was famously home to both General Douglas MacArthur and President Herbert Hoover in retirement.  In today's market, residency in hotels is much more common in the extended stay, select service and economy segments, and most long-term guests are people of limited means.  The highly rated 2017 film The Florida Project explores the challenges of an unemployed single mother and her child who live in an economy hotel in Kissimmee, Florida.
For many hotels, long-term guests are an easy source of steady revenue.  During the worst months of COVID-19, community leaders encouraged hotels to house vulnerable populations, including the homeless.  I wrote a post addressing such efforts in Los Angeles.  For many hotels, accepting such business was the only alternative to near-zero percent occupancy over much of 2020.
Housing long-term guests presents unique challenges, and a hotel should not accept this type of business unless it is prepared to deal with these.  Most hotels are not.  One of these challenges is that from time to time, a long-term guest will stop paying but refuse to check out.
I confronted this challenge last year when I represented the owner of a hotel in Washington, D.C. in a prolonged eviction action.  The case offers some insights particular to eviction cases in the District of Columbia and others that apply in any large city in the United States.  Principal among the latter is that eviction can be a long and expensive process.  Landlord-tenant courts in large cities have procedures very favorable to defendants in eviction cases.  There are multiple steps to adjudicating an eviction case that are all designed to protect the defendant's rights and prolong the process to give the defendant time to find alternate housing.
The process in the Landlord and Tenant Branch of the District of Columbia Superior Court is no exception.  It often takes more than a year for a landlord to evict a tenant from a residential property in Washington, D.C.  In my client's case, it took a little over nine months to evict a non-paying, long-term guest from my client's hotel.  (This was only the time between the filing of our complaint and the guest's departure.  It did not include several weeks beforehand when the hotel unsuccessfully attempted first to work with the guest and later to persuade him to leave voluntarily.)  Between attorney's fees and lost revenue, the experience resulted in a six-figure loss to my client. 
If you would like to learn more about the process for evicting a long-term guest who stops paying (particularly in the District of Columbia), and steps a hotel can take to minimize the risk of having to pursue such case, click here to access an article I have written discussing the case I litigated and offering insights related to each step in the process.