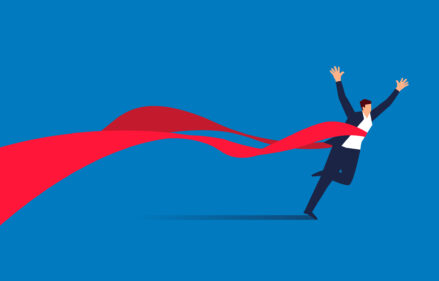 The most rewarding project I worked on this year was representing a business owner in dispute resolution proceedings against its lender, followed by prolonged but successful negotiation of a restructuring of the loan.  My client owns a business property that it had planned to substantially renovate and begin operating under a new consumer brand.  Before the pandemic, it executed a franchise agreement with a brand company and a series of loan documents with a bank to finance the renovation.
COVID-19 upended my client's plan and nearly destroyed its business.  The pandemic decimated my client's volume of business, while related labor and supply shortages ground the renovation to a halt.  Exercising what my client and I believed to be a mistaken interpretation of the loan documents (which I had no part in drafting or negotiating), the lender notified my client that it was in default and that the lender intended to foreclose on the property.
After receiving that notice, the business owner engaged my firm.  The lender rejected my argument that the owner was not in default.  I therefore worked with the owner to file an action against the lender.  Among other relief, we petitioned for a declaratory judgment that my client was not in default, specific enforcement of the lender's commitment, and a preliminary injunction to prevent a foreclosure.  Shortly after we initiated this action, the parties agreed to pursue mediation.
Over a weeks-long mediation process, the parties negotiated a settlement agreement centered on a restructuring of the loan.  My client and I persuaded the lender not only to acknowledge that the loan was not in default, but also to write down the outstanding loan balance by a substantial amount.  In addition to the write-down, the lender substantially increased the total credit limit available to my client.  We secured an immediate disbursement of a significant amount of the expanded credit line and a separate reimbursement of most of our attorney's fees.  New loan documents secured a favorable interest rate and favorable clarification with respect to the term of the loan, with an opportunity to refinance upon its expiration.  Finally, we persuaded the lender to limit the obligation of the owner's principal under a previously existing personal guaranty.
After the loan was restructured, we negotiated a favorable amendment to my client's franchise agreement.  The business is now well on its way to operating under a new brand in a post-pandemic market.
Projects like this make me glad I went to law school.  If I may be of assistance to your business or that of someone you know, please do not hesitate to call me.
Bob Lannan