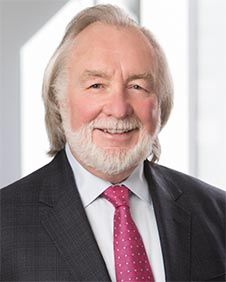 Bruce E. Parmley, Senior Counsel with Lannan Legal PLLC and the Principal of Parmley Legal PLLC, has been recognized by Chambers and Partners as a Senior Statesperson in its rankings of U.S.-based attorneys who support the Leisure & Hospitality Industry. Bruce is the only attorney in this segment to whom Chambers awarded this distinction.
Here is Chambers' review:
"Bruce Parmley is a highly regarded figure in the industry for his extensive experience representing major clients in high-profile cross-border hotel and resort transactions.
"'Bruce is incredibly down to earth, very approachable and his ability to advise in a very clear way is very, very impressive. He is really collaborative and makes himself available.' 'He is one of the deans of the sector. His deal list is unrivaled. He is very impressive, and in negotiations he is very substantive, meaningful and ultimately collaborative.' 'Bruce is a leading legal expert in hotel management agreements, especially in the luxury space. Technically he is excellent and available at all times, even during COVID.'"